If there is one thing you need to know about me, it's that I am a big Christmas enthusiast. It is probably my favorite holiday, and it has always been. I love to get together with my family for a big dinner and exchange gifts with them. It's always a joyful time and the part of the year I love the most.
So yes, I think you've figured it out but as a travel afficionado, Santa's village was on my bucket list. If someone told a 7-year-old me I would visit it one day, I would've probably cried out of joy as it was one of my biggest dreams. And look at me now, 23 years old and making my dream come true!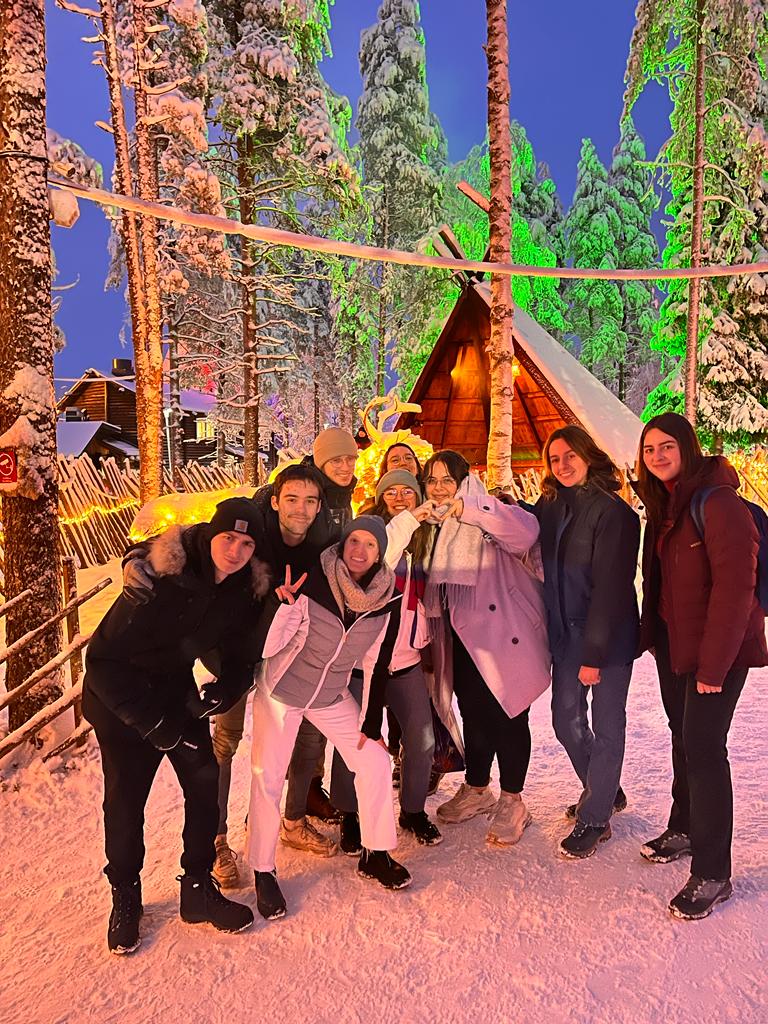 I went to Santa's village on the 6th of December 2022. It was the first stop of the Lapland trip I went on with some fellow exchange students. I was afraid I would not be able to enjoy it as much as possible while being tired from the 10-hour bus trip we had to get there, but I think the excitement got the upper hand and I was literally like a child during the visit. We had two hours, so with a few friends, we directly went to THE must stop: Santa's house. We were so excited, and we did take a picture all together with Santa himself!
We then headed to the shop and I couldn't help myself but to buy a few souvenirs… We didn't have much time to do any activities, so we only walked around, and went to see the reindeers, cross the arctic circle, take a lot of pictures to remember this trip we had together. It really was a dream come true. And the fact that I got to experience it with my friends made it a hundred times better.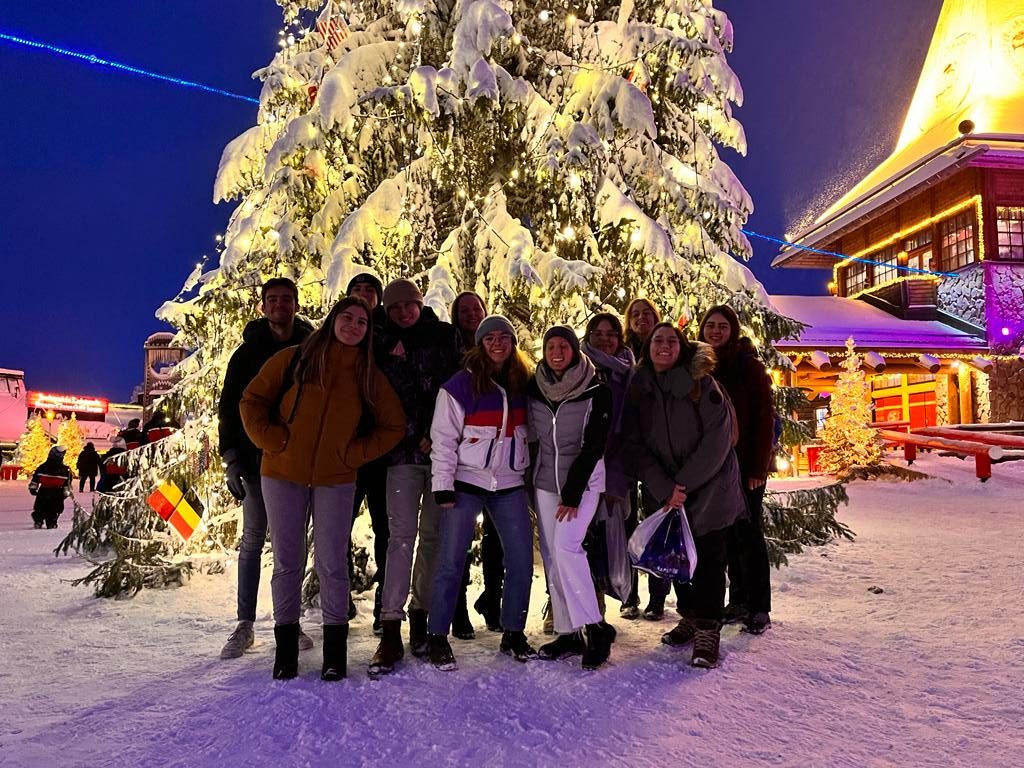 Santa's village is overall an amazing experience and a place every traveler coming to Lapland needs to go to. The snow and the lights made it even more magical, and I am so happy I got to experience it (and I probably would go back there if I had the chance to!).
Text: Ninon Bertrand, an Erasmus exchange student from University of Clermont Auvergne