We are three students from three different universities with three different backgrounds… So how did we end up meeting in the middle of nowhere in Finland?
So the thing is that we all applied for a course called Digitalisation Opportunities among Coastal Tourism Entrepreneurs and Networks 2022, not knowing what exactly to expect. We started the course by doing three marketing-related individual assignments.
On the ninth of May 2022 we arrived at a nostalgic farm, called Koivuniemen Herran Farmi at Merikarvia, and met each other for the first time. On the first working day we were divided into groups.
So, who are we?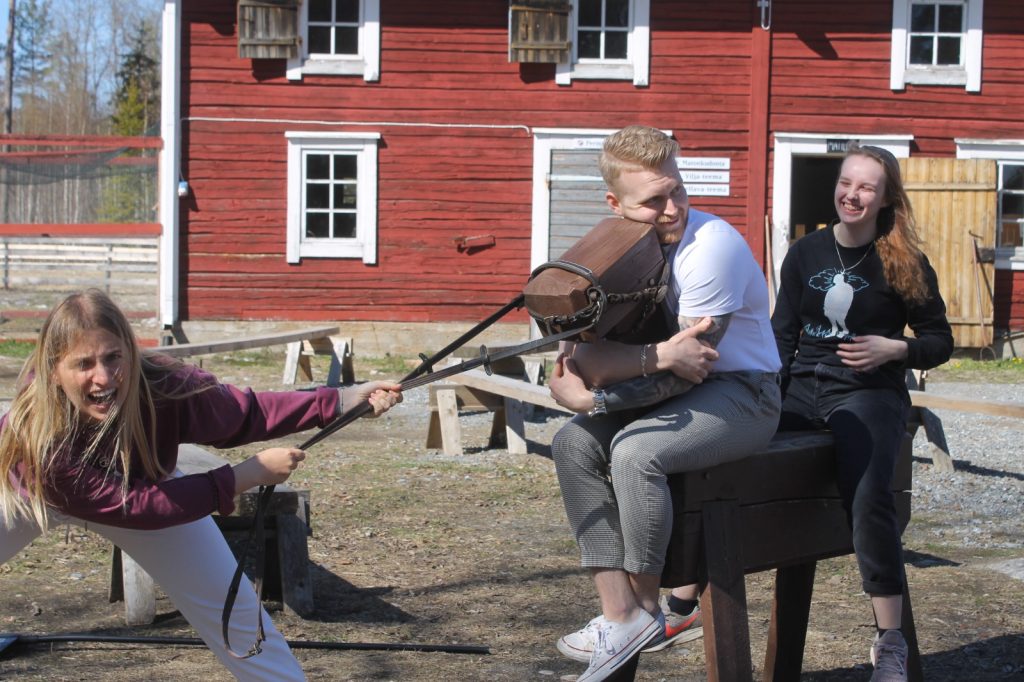 Hallo! I'm Tabea. I am an Erasmus student from Dalarna University in Falun, Sweden. Originally I am from Germany. I study social science at a technical university in Kaiserslautern. Since August 2021 I am living in Falun. I ended up in this course because I love traveling and I am really interested in social media. 
Hej! My name is Wilperi, I'm 24 and live in Turku, Finland. I am a third year Bachelor's student of Business Administration at Novia University of Applied Sciences. I specialize in marketing but later on I have developed a huge interest to tourism and that is why I immediately knew I wanted to participate in this course once I heard about it.
Moi! I am Siiri, a twenty-year-old student from Pori, Finland. I am studying for Bachelor's degree in International Tourism Management for the first year at Satakunta University of Applied Sciences. Working with commissioners sounded fun, so I decided to apply for this course.
So, now that you know who we are, you should also get to know what we have done. We spent one week at Merikarvia working hard for our assignments. But, what was our assignment?
Each group got a commissioner to work for, and ours was the Municipality of Merikarvia. One part of our task was to analyze Merikarvia's online platforms which included their webpage, Facebook, Instagram and YouTube. Based on our analysis, we came up with how to optimize the use of these platforms and created a few Instagram posts, ready to be published. During the making of these posts we got to visit some really nice locations with beautiful scenery and also learned more about Merikarvia's history and culture.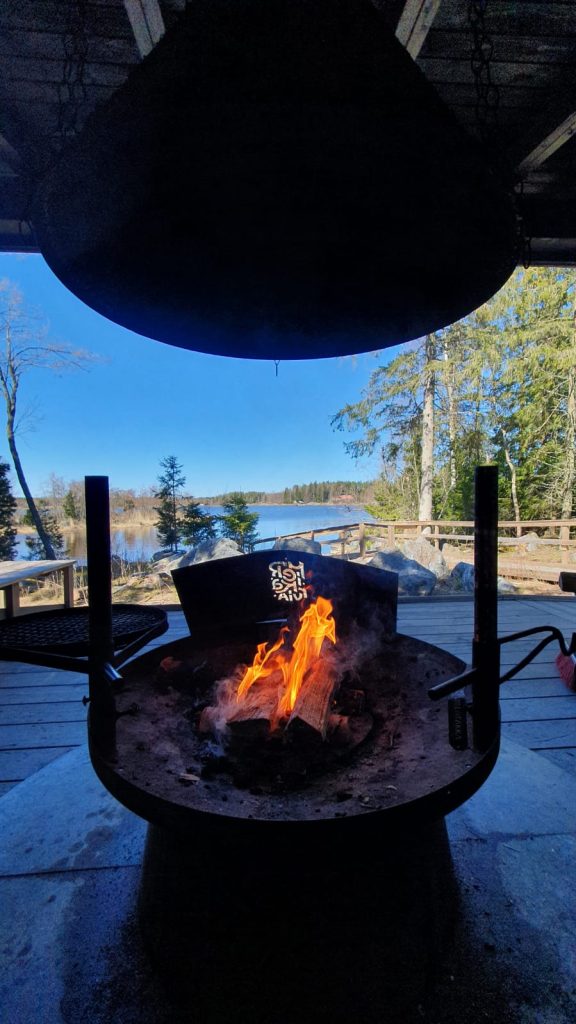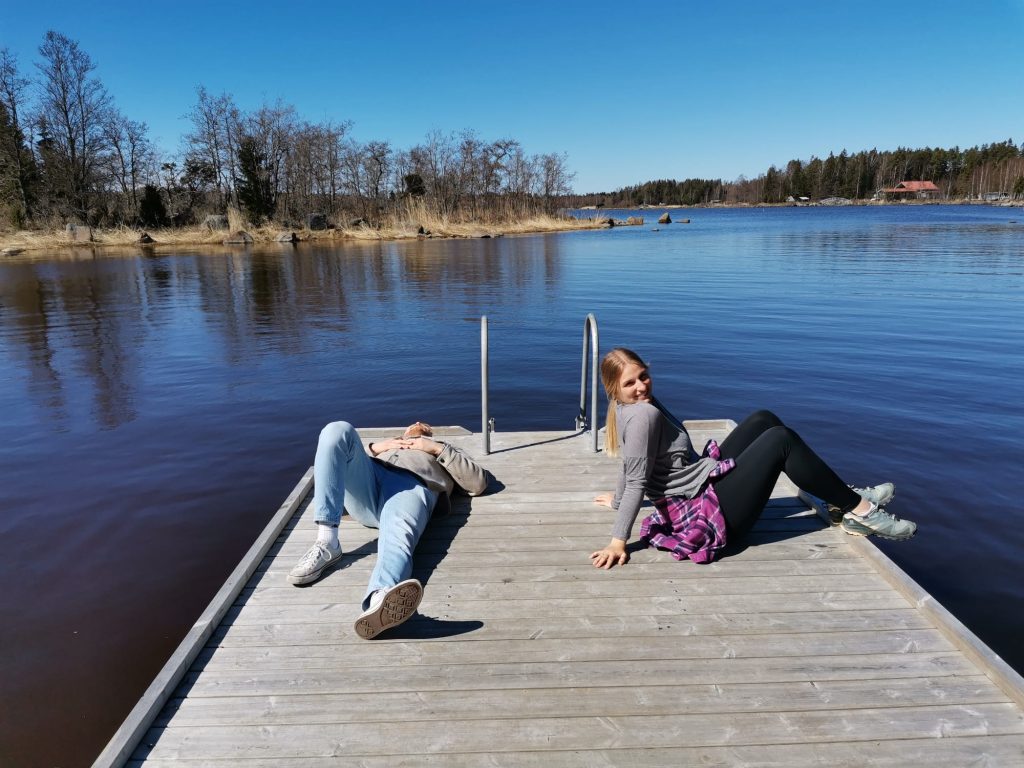 The first thought about our commissioner was that we have a bit of a difficult one, because we had such a wide topic. It was challenging to decide what we should do and where we should concentrate. But overall, the assignment turned out very well, and we had so much fun during our week.
Another thing that challenged us was the Finnish language. This was problematic, because only two of us understand Finnish. All social media pages of our commissioner were only available in Finnish. Also, our commissioner was mostly talking in Finnish.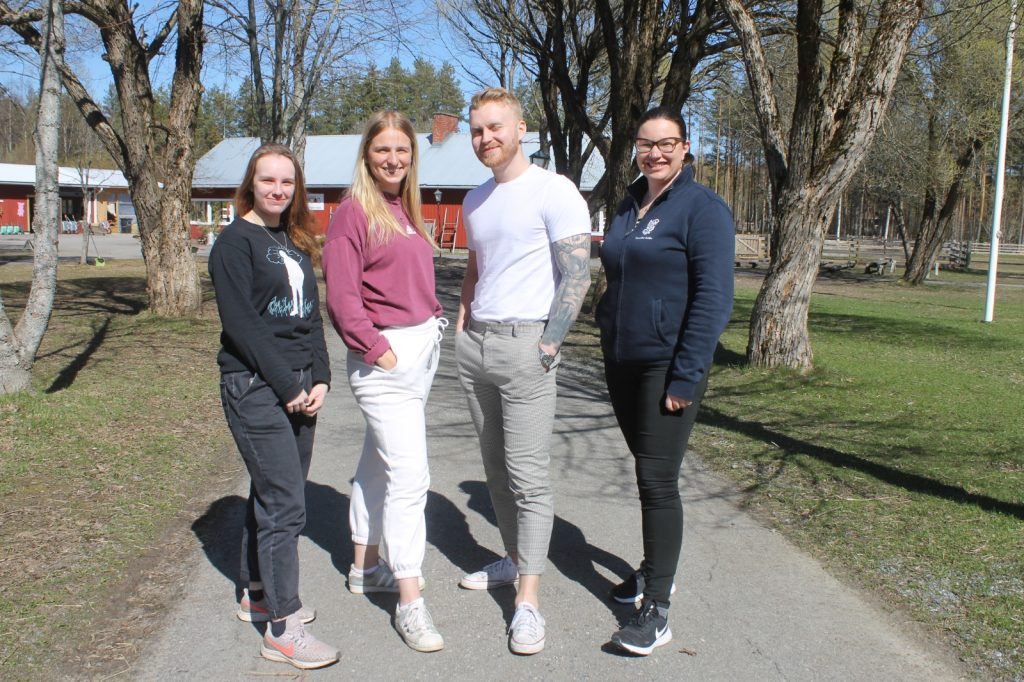 During our stay we got to know our whole group, and we played a lot of social games together, learned how to take care of the animals at the farm and ate a lot of good food. And because this course was held in Finland, we of course had a sauna-night with grilling sausages and making pancakes. We also got to visit the Yyteri beach and hotel, and some of us were brave enough to take a bath in the ocean.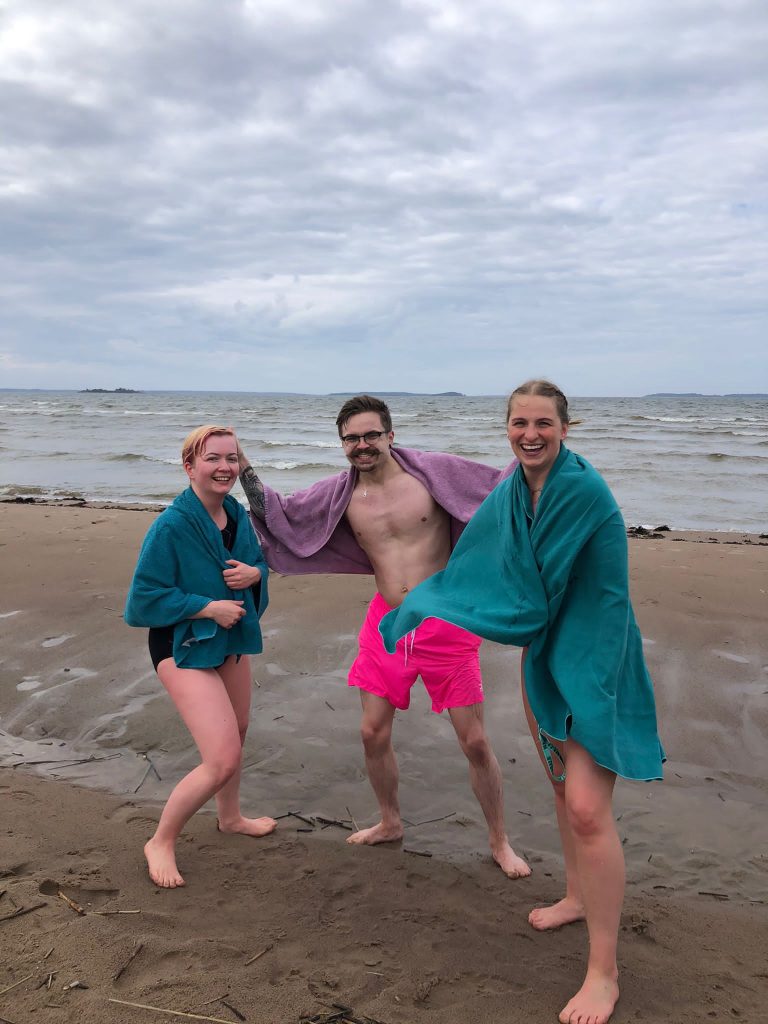 Would we do that again? Absolutely! If you ever have a chance to join a course like this we suggest you grab the opportunity!
We wish you the best! #snyggt

Text: Siiri Romoi, Tabea Busch and Wilperi Jalonen
Pictures: Helena Larilahti, Tabea Busch and Siiri Romoi