The Echoes Ecomuseum project assigned the international tourism management students a group project for the course Tourism Product and Experience Design, including various assignments related to designing, implementing and developing tourism products and experiences.
Our group consisted of two degree students, Julia and Jere, as well as two Spanish exchange students, Paula and Marina. Sammallahdenmäki, a UNESCO World Heritage Site in Rauma, was selected as our group's project location, and the objective was to come up with an innovative tourism experience design there.
We started with visiting the destination together in order to come up with ideas and to evaluate the site. At the latest at this point we realized how challenging this project would be for us: not to belittle the historical value of the location, but for an average visitor like any of us, it was literally just a forest area with piles of stones. However, after brainstorming, planning, getting feedback, developing, and adding a little bit of imagination and creativity, we created our final experience design: an augmented reality tour into the Bronze Age in Sammallahdenmäki.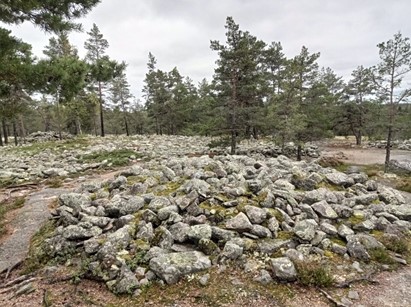 The designed experience is a guided journey into the past along the natural path from the comfort of your own home. Within the six stops on the 1,5-kilometer trail, the live guide will tell compelling stories about the hereditary value of the site and the livelihoods of the people of the past. The tour will be recorded in advance and there will be performers acting scenes to bring history to life. Overall, we also got good feedback on our concept.
We found this learning experience in general very interesting, as we have been able to analyze the current state and future needs of a place that only consists of a pile of rocks, and we have also been able to analyze all the strengths, weaknesses, opportunities and threats in order to start creating the experience.
This final experience made us open our imagination to create an attractive and original experience and we liked doing this practice, as it is not easy to find the potential and opportunities for this place.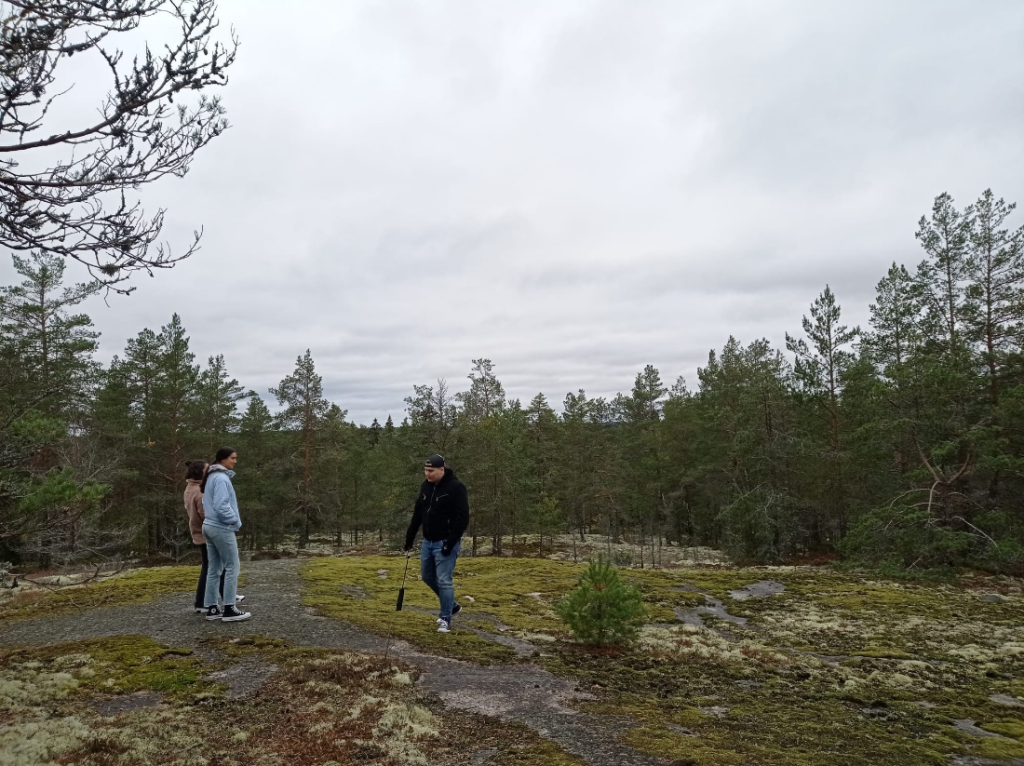 We believe that the idea we have come up with is the one that best suits our destination, as it can be used to great advantage, a plan for whole family without having to leave home and at same time learn about the history of a destination recognized by the UNESCO.
Augmented reality is a way of getting to know the most hidden – or not so hidden – places to people from all over the world, giving the places the value they deserve.
Text and pictures: Julia Alankoja and Jere Iivari, second year SAMK International Tourism Management students & exchange students Paula Carrion Serrano and Marina Marin Martin from Universidad de Málaga