During our online course Well-being from Blue Spaces, we got to learn about the concept of blue gym, how coastal and maritime areas can be used in well-being, and the history behind it. We also had an assignment where we got to plan a seafood tour in our home region. What I found the most interesting was the wellness tourism industry and how fast it has been growing for the past years.
Wellness as a general trend has been gaining popularity over the past years. It can be seen in many aspects all around us. From green juice bars in the malls to the many fitness trends that come and go. Shops providing a bigger variety of healthier food options and people making healthier choices, like cutting the usage of alcohol and sugar. This trend has naturally affected the tourism industry as well. Between the years 2015 and 2017 wellness tourism grew 6,5%. That is very significant growth when considered that regular tourism grew only 3,2% in the same time frame. (Global Wellness Institute 2018, 20.)
We live in very uncertain times. With the ongoing pandemic no one really knows the effects it will have on the tourism industry. We can only speculate and make guesses what tourism in the post-pandemic world will look like, how it will affect the trends, and what are the long-term effects that come from it. Industry specialist and researchers have made their predictions and even those have changed as the pandemic has prolonged the bans on traveling. Of course, there are no wrong or right answers really since this is very new territory for all of us. But it is fun to play with the idea and think about the future and how it will look.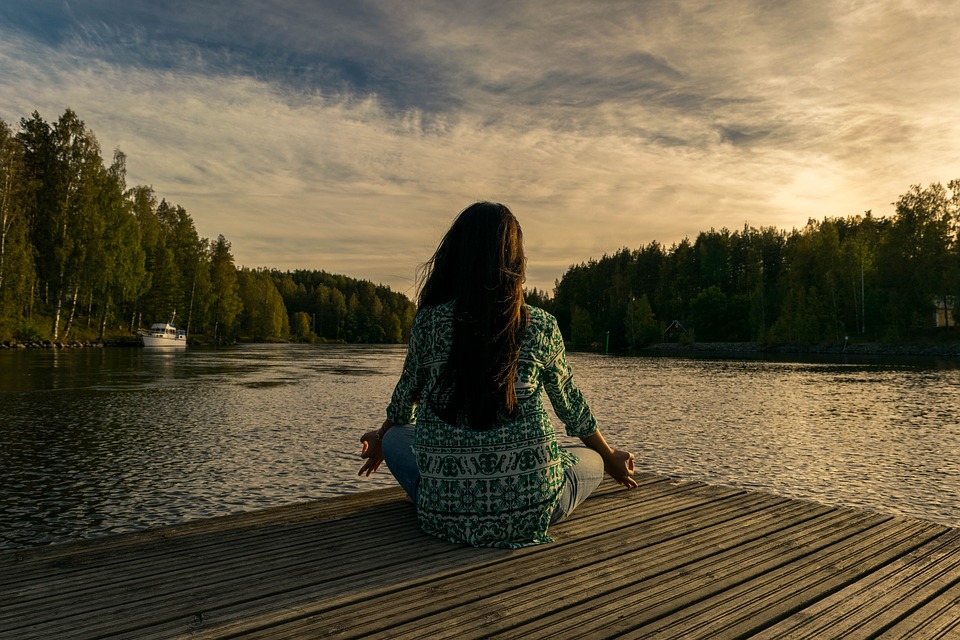 Many industry specialists think that there is a very big possibility that the pandemic will make wellness tourism grow at a faster rate than now. Personally, I think that is a very possible outcome. Seeing how people are already interested in their wellbeing and health this pandemic can have the effect that it will get more heightened. The COVID-19 virus has posed a threat to everyone's health and people may want to take a more proactive and preventative approach after the pandemic is over.
The past year has been hard on everyone. From self-isolation and quarantines, losing loved ones, the additional stress the pandemic has caused to the financial duress. We have seen and felt a lot and it has not been easy on anyone's mental health. People will probably desire to take a vacation where they can solely focus on their mental well-being. So, I think that it is very possible that various yoga, ashram, meditation, and mindfulness retreats will get very popular.
Tourists may be keener to choose destinations and places where a healthy lifestyle is promoted or easy to keep up. Many people have started to pay more attention to their health during the pandemic. Following a new specific diet or fitness plan, they may want to keep that going even during their travel so places that offer facilities and services that cater to these needs may get an influx of customers.
The Wellness Tourism Association conducted a survey in the summer of 2020 asking about consumers' travel plans after the pandemic. Over 4000 people answered from 48 countries. They found that 78% of the people had planned to partake in wellness tourism after the pandemic. In the end, as to how much the wellness tourism industry will grow no one knows yet and only time will tell.
Text: Milla Ruonala, third year International Tourism Management student
Photos: Pixabay
References:
Global Wellness Institute. 2018. Global Wellness Tourism Economy. https://globalwellnessinstitute.org/wp-content/uploads/2018/11/GWI_GlobalWellnessTourismEconomyReport.pdf
Wellnesss Tourism Association. 2020. Nearly 4,000 consumers reveal Wellness Vacation Motivations for Post-Pandemic Travel. https://www.wellnesstourismassociation.org/nearly-4000-consumers-reveal-wellness-vacation-motivations-post-pandemic-travel/