Moving abroad is never easy, let alone when there is an ongoing global pandemic. In addition, finding a tourism related internship during a time when travelling is at its minimum seemed like an impossible task. Despite all this I decided to take my chances and applied to do my practical training abroad. And it paid off.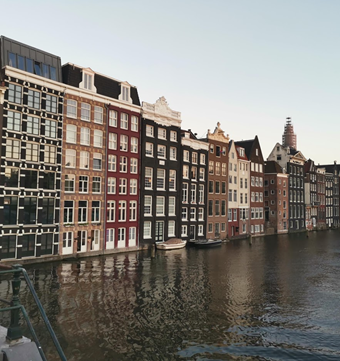 Practical training as part of the studies
For most tourism degree students in Satakunta University of Applied Sciences, second year summer means doing your practical training. It is part of the degree and worth 30 credits which is roughly 800 hours of work in total (including applying, interviews and other related tasks). The job has to have something to do with the degree but it can range from more traditional reception work to marketing or even HR. Practical training can be done either in Finland or abroad. It can even be split into two parts if the student wants to work in different positions in different companies or in different countries for example.
Students are responsible for finding their own PT placement. Some end up looking for job adverts on the internet, sending open applications to companies directly or contacting someone at the company. I did all of the above. I started my search very early knowing that the pandemic would make things harder for me.
Internship in Amsterdam
I didn't need to think long where I wanted to do my practical training. After living in Amsterdam for nearly two years I had left behind a magical city that I had fallen in love with to start my studies at SAMK. This is why most of my applications were sent to various companies in and around Amsterdam. After sending 46 applications, each personalized to that company and position, 7 interviews and many rejections I found my practical training place at ClinkNOORD Amsterdam as a front of house intern.
Amsterdam is a beautiful city to live in. Its charming canals and houses make it very unique and beautiful. You can always find new fun places and things to do even after years of living here yet it is manageable in size. The city is also very international, it is home to 176 different nationalities, which makes it one of the most diverse cities in the world in terms of citizenship.
The Dutch are very easy going people and the city in general has a very chill vibe. Due to the pandemic I have not been able to travel from Amsterdam but Netherlands is a very small country so making a day trip to another Dutch city is very affordable and fast. Also cities like Brussels, Paris and Koln can be reached easily by train or bus for a nice weekend getaway.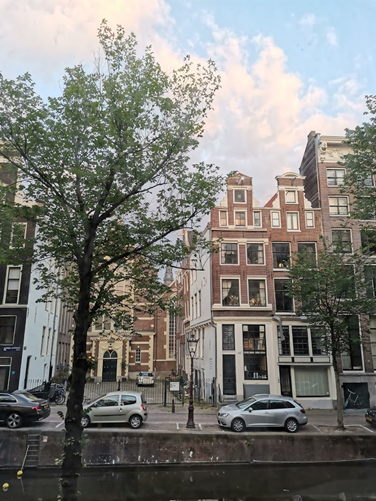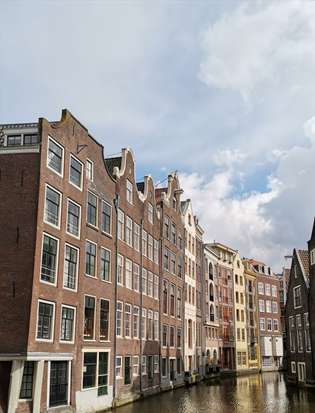 Working at a hostel
I ended up doing my internship as a Front of House intern in a company called Clink Hostels at their Amsterdam Noord location. The building is an old Shell Head Office & Laboratory converted to accommodate over 850 guests in dorms and private rooms with nice and spacious common areas. ClinkNOORD has their own on-site bar and cafe as well. It is one of the biggest hostels in Amsterdam.
Unfortunately the pandemic forced the company to come up with a new strategy since there were no longer tourists flowing to the city. They, like many others in the industry, decided to offer long term accommodation. Due to the pandemic I did not get to see the hostel at its fullest with 300 check-ins on busy weekends. But that didn't make my practical training any less interesting.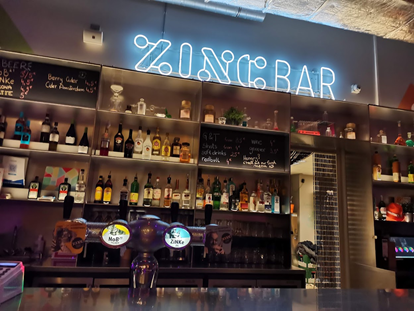 I was trained for the position at the reception for 4 days before joining the team and after 1 month or so I started to do shifts by myself. My main tasks in the reception are pretty simple and straightforward. I do check outs and ins, answer calls, emails and online reviews, and of course help guests with various issues, questions or recommendations. Still, every single day is different with its new challenges and new guests. In addition, the CatalystCafe is overseen by the receptionists so I have learned how to make cappuccinos, lattes and other cafe items. During my first months I have learned a lot about customer service and saw what it takes to run a big hostel like ClinkNOORD.
I get to work with some amazing people at the hostel. My colleagues have all been very supportive since the beginning and I truly feel like I'm part of the team. I'm proud to call myself a Clinkee and I have enjoyed my time as an intern here immensely. Working with the team here has been amazing and I'm very happy that I got to do my practical training at ClinkNOORD. I was also very pleasantly surprised by the fact that I won 'the employee of the quarter' award as an intern and after only working in the company for 4 months.
Now that I'm over half way through my practical training I can already say that I will miss this place and the people here.
Text and pictures: Milla Ruonala, third year International Tourism Development student