Hey everyone, I am Timo Beke. Although I have a Finnish name, I am actually from Belgium. I am an exchange student here in Finland for one semester. I am here to study international tourism. In this blog post I will talk to you briefly about my choice for Finland and my time here, but most of all I will talk about how I chose which courses to study. Choosing the right (interesting) courses can make or break your exchange. I had some difficulties with it so that is why I am writing this post.
My experience – well being on Erasmus
When I arrived in Finland on the I forgot why I wanted to be here. It didn't look like what I thought it would, and Pori was a lot smaller then I had imagined. After a week of being very unhappy and missing everyone at home I wanted to make a change. I thought of what I usually do when I leave home for long periods of time and how I make sure I feel good then.
I realized that I hadn't been doing any of the things I usually do, probably because of the freezing cold weather and the fact that I hadn't met anyone yet. Usually I go exploring a lot, I like to be around water, and look at the animals that come and go to drink or to swim. I also do a lot of photography and that has a calming effect on me as well.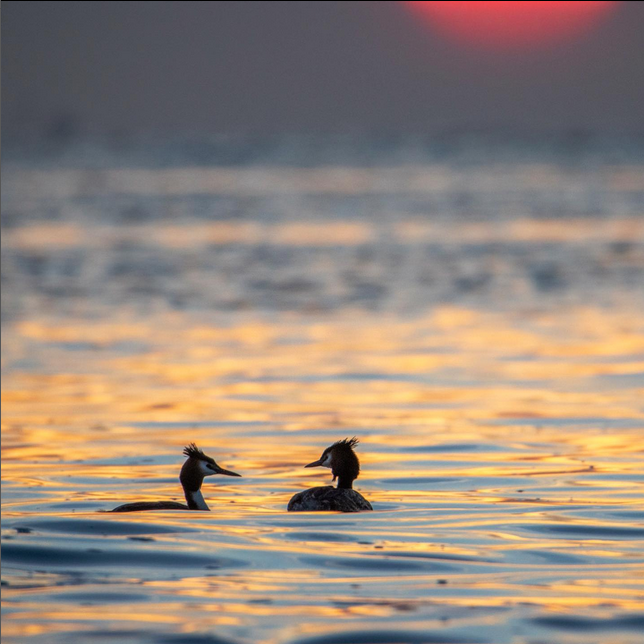 I decided to start doing more of the things that I usually do, and I immediately started feeling better. I met some people who also like to go out in nature and I found out how to get to the beach. I was so happy to be back near the sea and hear the familiar sounds of the waves and the birds.
It is important to keep doing the things you do at home to feel well on exchange. It doesn't matter what you like to do, if you like to do yoga, work out, play football or go birdwatching go swimming try to get in touch with like minded people (the local tourism office can help you!).
Selecting your courses – how to choose?
Usually when you go on an exchange that isn't a full year you get to choose your own courses. This can be quite overwhelming, because, well you don't know what the courses are about.
To help you make your choice most of the courses have a short description to tell you what they are about. It is important to read those, because there are some things you should look out for
Look at the number of ECTS credits! And ask if there are mandatory courses.
Try to pick courses that are on campus rather then online. As an exchange student school is the easiest way to meet like minded people from the same age. Online courses or self study courses don't give you the chance to meet people.
Don't chose the same courses you studied at your home university. It looks like an easy way to pass, but in my experience you either get really bored or confused (or a combination).
Choose courses in your study field, don't enroll in a wood working class if you are a physiotherapy student (obviously).
Pick something weird or unusual (more on that later)!
With these 5 tips you should be able to pick the perfect courses to make your Erasmus as interesting as possible. The selection can be stressful, but remember that all exchange students go through this and maybe one of your friends can help you. And finally, if you did make a choice you regret, most schools are okay with changes. As an Erasmus student you represent their institution when you go back home, you can get away with way more then regular students if you just ask 😉
Picking something weird – courses you have never heard about
I believe everyone who is going on an exchange should try to pick one weird course. What do you mean with a weird course, you might ask?
I mean, pick a course that you have never seen or heard of before. When you go on exchange the chances are high that you will see courses that you would never see at your home university. All cultures are different and the culture of the place you are going to might influence some of their courses.
My weird choice was the course I am writing this blog post for, ""Well-being from Blue Spaces". When I saw this I thought what the **** is this! I wondered what it could be and it got me interested enough to read the course description. After I read the course description I still wasn't sure what it would be.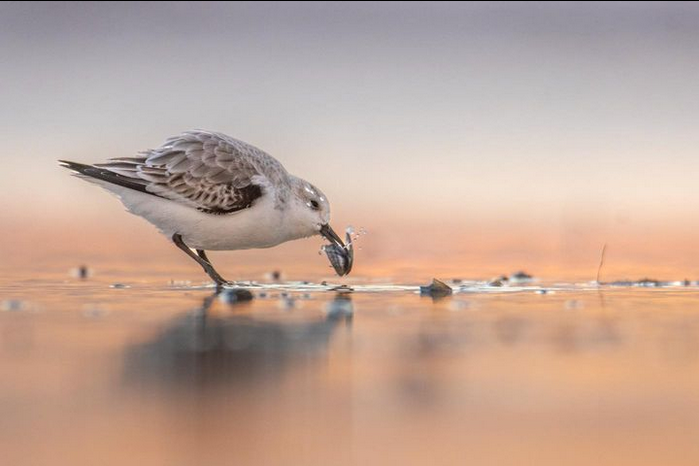 At first I thought is was going to be all about the ocean and the sea and the positive effects they have on people, and about how we can use them in tourism. This was mostly what the course was about, but a lot of it was also about the wellness culture in Finland. Saunas and ice baths really have a big influence here and I really noticed that in this course.
I am not a wellness type of person and I had taken one sauna before I came to Finland, and I said I would never do it again. This course convinced me to try it again and it was a pleasant surprise. I am still not a wellness person and I was purely going to do this course to learn about typical Finnish traditions and how they impact the Finnish view on tourism.
However, at the end of the course we had to make an assignment about food tourism, another topic I had never heard about. It was another pleasant surprise and I really enjoyed working on that topic. It was something I wouldn't have discovered without doing this "weird" course, but I am really happy I did.
This example just shows it is good to pick something you normally wouldn't, you might discover something you like! I hope you got something from this for your own Erasmus, and if you want to see more of my travel adventures you can check it out on https://www.instagram.com/travel_photography_timo/ .
Text and pictures: Timo Beke, Erasmus exchange student from Thomas More University of Applied Sciences in Belgium