Before I started to study International Tourism Management, my idea about wellness tourism was somewhat narrow and one-sided. When someone said wellness, I immediately thought about nice-looking young adults showing off their healthy lifestyle on Instagram, posting photos of their bleached teeth smiles, yoga poses and superfood smoothies, or intense fitness bootcamp routines. I thought that it was just another short-lived trend that would die away within a year or two, becoming so mainstream that people would just stop caring about it.
Seeing it merely as a superficial social media trend, I felt that wellness tourism was not my cup of tea, that my interests as a traveler were something else entirely, and that I would never become a wellness tourist myself.
However, the definition of a wellness traveler is much more flexible than I had thought. Whereas the primary wellness tourist category may indeed include some hard-core and very eco-conscious practitioners of yoga and meditation, who travel solely to improve their physical and mental well-being, the secondary wellness tourist category is much more inclusive and less constraining.
Basically, any traveler who takes part into wellness activity during their trip can be categorized as a secondary wellness tourist, which means that wellness is not the reason they decided to travel, but they might be interested in going to a local gym, spa or some other wellness facility during their trip. Now that was something less absolute that I could also relate to.
Reflecting on my past as a traveler, I suddenly started to see several occasions where I had embarked on an unplanned wellness activity during my trip. As going to a spa is among the oldest and the most universal wellness activities, coming across the mention of Japanese onsens and super sentos in the Well-being from Blue Spaces course materials made me reminiscence my trip to Kyushu in 2019.
My wellness tourism experience in Japan
In the summer of 2019, I stayed in the city of Oita and visited its neighboring town Beppu by bicycle. Ironically, although Beppu is perhaps the best known onsen destination in Japan, I had no time to try any of their hot spring baths because of my tight schedule, having to return the rental bike to Oita by the same evening.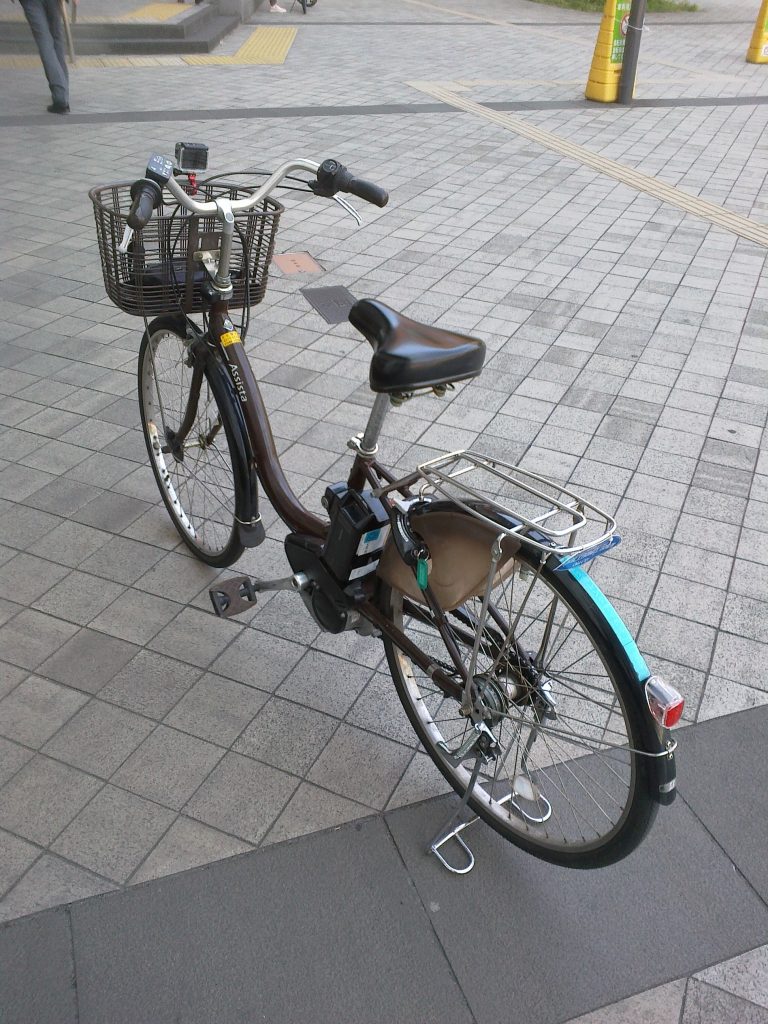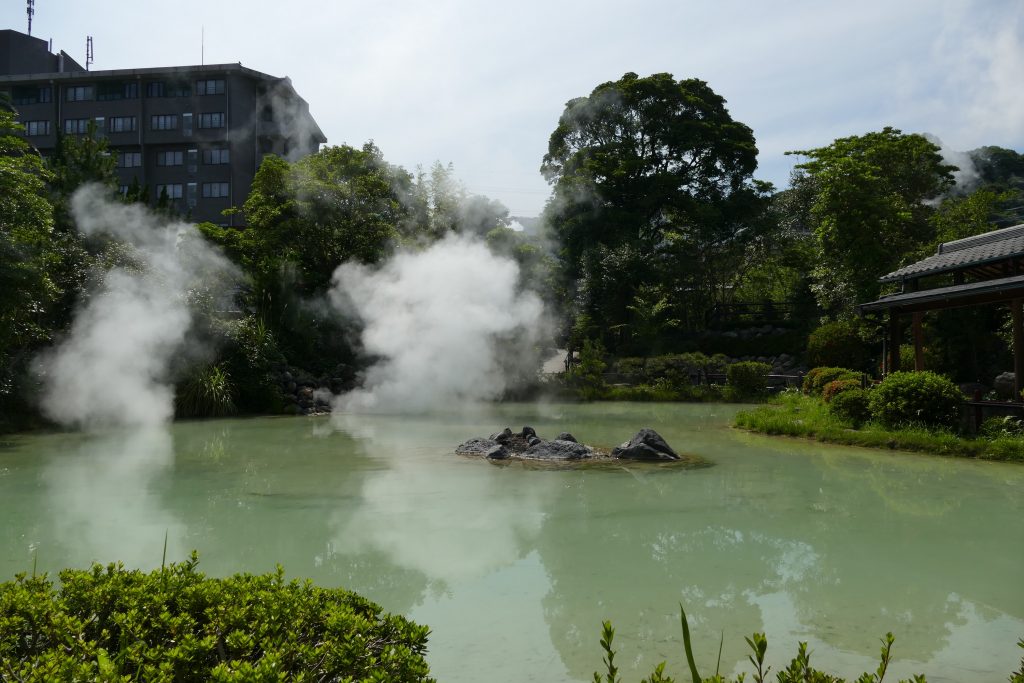 Instead, after returning from the 40-kilometer bike tour, covered in sweat and many layers of sunscreen, I thought of skipping the idea of having a shower in my cramped business hotel bathroom and went to the local train station which housed a large department store, a cinema and a hotel with a spa. City Spa Tenku was located high above the street level, with two floors of bathing space, allowing a panoramic view of the city from the upper bath area. Going there really enhanced my experience, helping my body to recover from all the biking and walking I had done that day.
While I was sitting in a pool filled with warm, carbonated water, watching a layer of small bubbles form on my legs, I felt total relaxation after the day spent outdoors under the scorching sun. After standing up and leaving the pool, I gazed over the nightly city through large panoramic windows, completely nude and refreshed.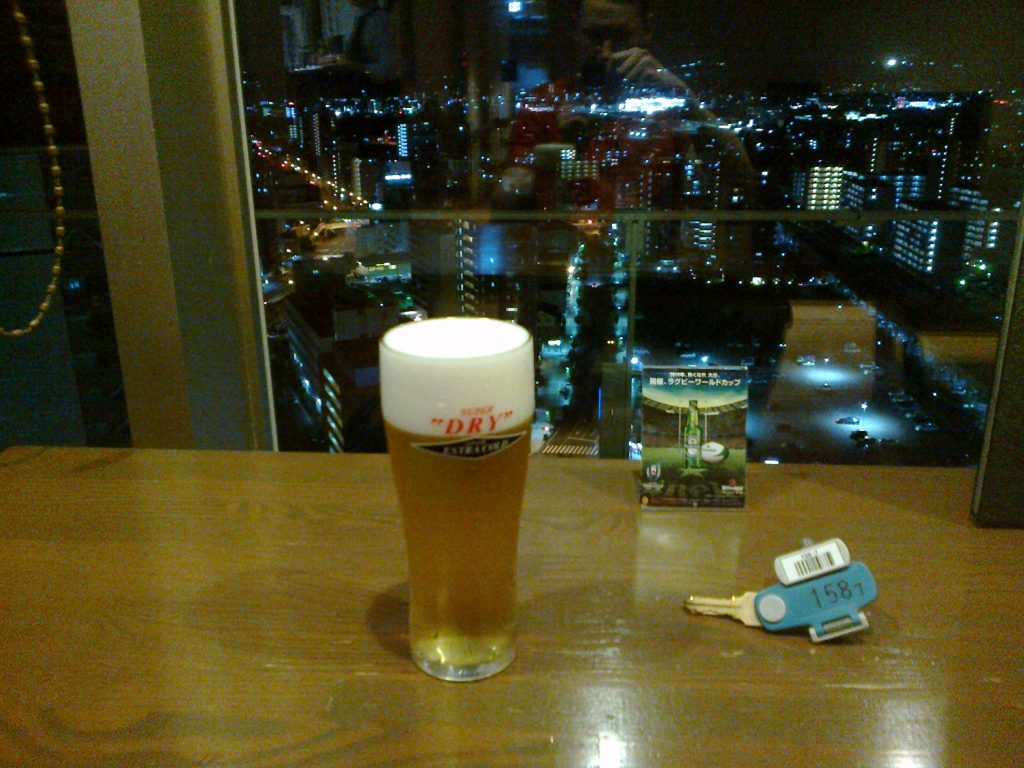 Having consumed plenty of manga stories and films about organized crime in Japan, I could kind of imagine some yakuza boss to stand at that very same place, a large tattoo in his back, making plans to expand his territory even further – of course, considering the anti-tattoo policy of most spas in Japan, a scene like that would probably not take place in real life. Still, the majesty of the setting really screamed for a camera and a tripod, even though any photography was, for obvious reasons, prohibited in the bathing area.
Considering all the exercise I got during the day, I felt that one cold beer at the spa bar would be just what I needed after washing and getting dressed up.
So, after that game-changing spa experience, I would now proudly and without any doubt categorize myself as a secondary wellness traveler.
*Disclaimer: This blog post was produced without any sponsorship or financial support from City Spa Tenku*
Text and photos: Olli Riihimäki, third year International Tourism Management student