How did I end up studying tourism?
I may not have the most common background for a tourism student. Most of the tourism students have traveled at least a couple of times, and they have interest in travelling itself. So how am I different? I haven't traveled anywhere abroad except for Estonia, and I have for example never been on a plane. How did I end up studying tourism with no travelling background?
Studying tourism isn't just learning about travelling, holiday destinations or package holidays. It's so much more. For example, I'm studying tourism because I am deeply interested in event management. Studying tourism here in Satakunta University of Applied Sciences gives me great start towards my dream job in event management field.
I was 15 years old when I did my first volunteer work in Helsinki. I was a volunteer in Eurobasket 2017 (European Championships of men's basketball). I had never been in any big event like this, not even in the audience, but somehow my 15-year-old-self got the courage to go to work there. So, there I was, the youngest volunteer of the event, in the middle of the chaos of a huge event. I was so scared and nervous, but the one-week-long event ended up being the best experience of my life.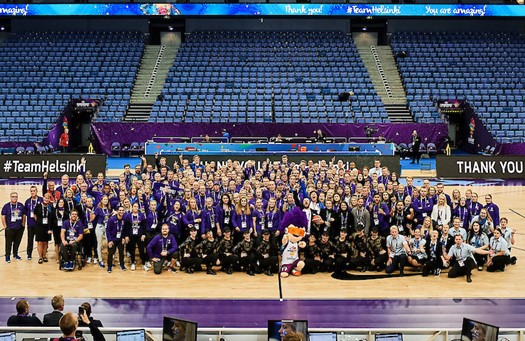 After the experience of Eurobasket 2017 I started to do more volunteer work in different sports events. Since then, I have volunteered around 15 times for different events, mostly international basketball games, like qualification games to world championships or friendly matches against different countries.
Another bigger event where I have been is Lahti Ski Games, where I have volunteered four times now. In February 2022 my role there changed, and I worked as a team supervisor for the first time. The highlight of my volunteer career is when I met my all-time-favorite athlete in Lahti, when I was there for the first time.
Every event has been unique, wonderful, and unforgettable experience. In my opinion, the atmosphere in the events is something everyone should experience at least once – in the event management crew or in the audience.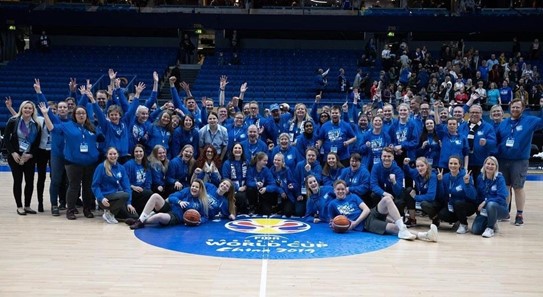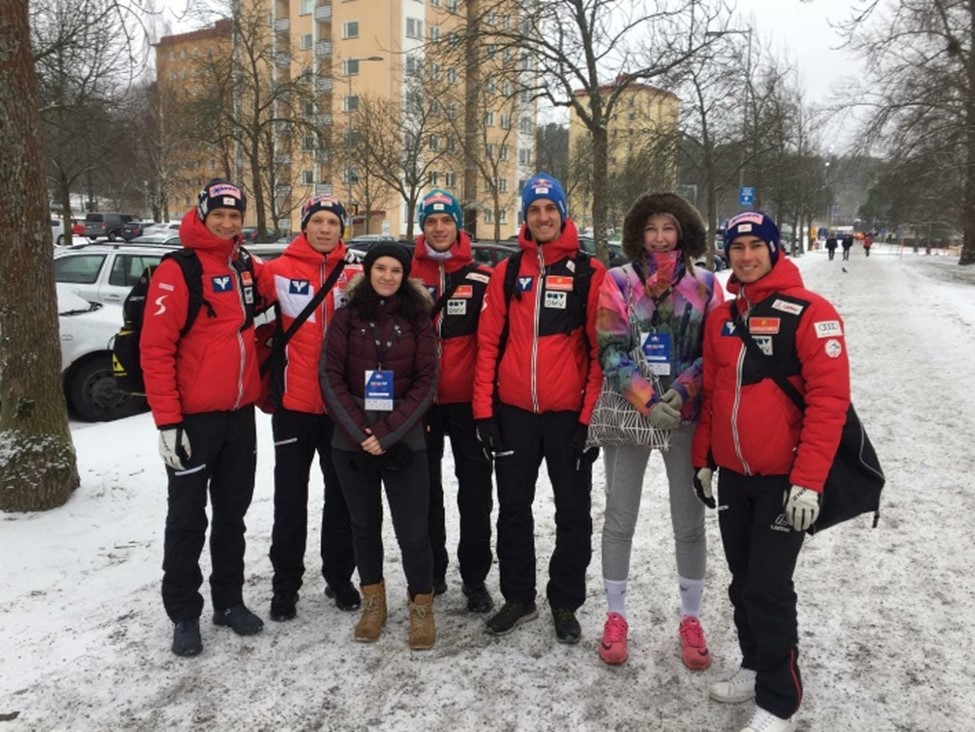 Eurobasket 2017 made me curious of how these events are built. It was an eye-opening experience to see how much work, resources, and volunteers it takes to build such a huge event. I was honored to see all the things that happen behind the scenes, not to mention how incredible it was to see some of the best players in the world playing there, just in front of my eyes. Long story short, that's how I got interested in event management, even though it took me couple more years to realize that I actually want to build a career in the event management field.
Now that I've seen many different events, I know where I want to focus on in the future. My absolute dream is to work with sports world, I want to be there making those events. One of the most impressive moments for me was when our team in Eurobasket 2017 got good feedback of our work straight from the athletes. I can't describe how it felt, because after all, we were just such a small piece of the whole volunteer crew. It was amazing to see that our work has been noticed. For me, the athletes were my idols. It was such an absurd feeling to hear that they appreciate our work, and that it's important to them that we're there doing our job, so that they can do theirs.
Mainly because of that small moment, in the future I want to be in a position where I can influence the conditions where those athletes are working. They're just doing their job, and the whole event crew should make sure that they can do it in the best possible conditions.
Text and pictures: Siiri Romoi, first year International Tourism Management student