My name is Anupama de Silva, and I am a first-year degree student in International Tourism Management at SAMK.
During my first semester studies in Tourism, I got the opportunity to learn about the factors that influence world tourism such as environment, economies, history, culture, religious importance and technology.  Among these, I found something very interesting that made me pay much attention to and drove me to gather information about, namely heritage tourism. 
The main purpose of this article is to bring attention to a related travel segment: a traveler who travels from one continent to another continent in search of the roots of his or her ancestors.
What is heritage travel?
According to the National Trust for Historic Preservation, heritage tourism is "Traveling to experience the places, artifacts and activities that authentically represent the stories and people of the past and present.  It includes cultural, historic, and natural resources."  In other words, heritage tourism is a type of travel where you search for an authentic understanding of how something, or a people, was like.  (Jackson, 2020)
Why heritage tourism is important to a traveler?
Heritage tourism owns unique characteristics to create a whole new angle to the world's tourism, and a traveler who is interested and engaged in heritage tourism will be surely benefitted from unforgettable life-long memories.
Among the same, the opportunity to learn about places, maybe more exciting things about your own place and ancestors or roots, the history behind the lifestyles of people who had lived there and what is remaining to cherish, beautiful memories to bitter truths, wars and economies and the impacts of them to the world to many more.
Route to roots
How about a person that travels from one continent to another continent in search of his or her own ancestors, or roots, or to witness the family members who are remaining? Yes, if someone traces the roots maybe back a few generations, a great-grandmother or great-great-grandfather who was born somewhere interesting, and their connectivity to that place or the region, would create the thirst of going in search of those places.
Being a Sri Lankan myself, I have heard many stories related to children who were given away for adoption, especially to European couples due to the poverty of their biological parents during 1960 to 1980s, and the re-visits made by those children who are now adults.  Apart from adoptions, there could be many reasons that someone will find their roots in an interesting place.  But, I never imagined that re-visits of someone in search of their own identities have such an impact on tourism.
Real-life scenarios
One of my cousins, Lourdes, who is now 25 years old, was adopted and her parents lived in Europe, and they used to visit Sri Lanka from time to time to see the family members – my grandmother, my mother, her brothers and sisters and their families.
During one visit, they had decided to adopt a child but decided to keep the child in Sri Lanka as they wished to spend most of the rest of their life in Sri Lanka, and also as per them, at that time, due to strict visa formalities it was difficult for them to obtain visa for the child.
Hence, the child grew up in Sri Lanka but of course, my uncle and aunty visited both countries equally. My uncle passed away at the age of 72 in Europe, but aunty managed to come back to Sri Lanka after her husband's dismissal and passed away some years ago in Sri Lanka.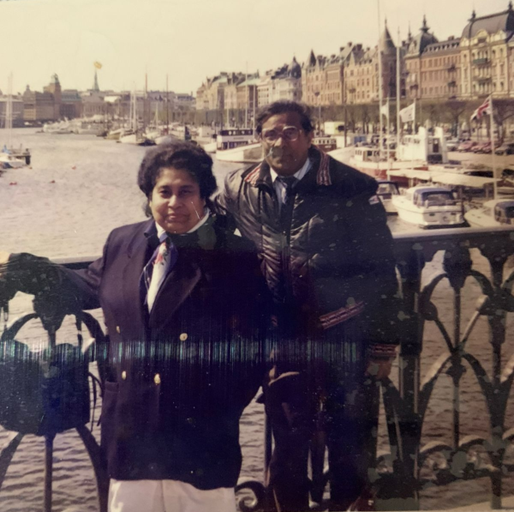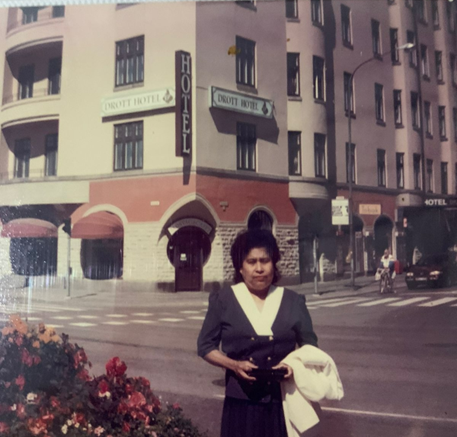 With my cousin, we have one ultimate goal, and that is to visit where they have lived and witness the life they had, in fact, to witness the graveyard where my cousin's dad (my uncle) was buried.  She reminds many interesting things they had spoken when they were alive, about the life they had, and the place they lived.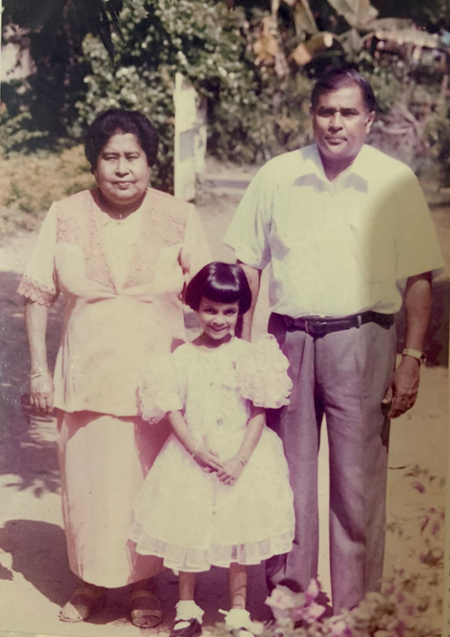 So, a travel plan to visit the place they have lived and about things they have spoken about, their friends and families, are in the itinerary as we both wish to bid farewell to my uncle, who passed away in Sweden, behalf of the whole family. 
To conclude, heritage tourism, and travel in search of roots, helps discover one's own identity and gives memories to cherish even if they sometimes reveal the bitter truth of their life. 
As humans we all visit and re-visit many places in search of our identities throughout the universe. I wish every person who travels in seek of their identities will find something to cherish in their lives. 
Text and pictures: Anupama De Silva, International Tourism Management student
References:
https://visiteurope.com/en/experience/discover-your-european-roots/
https://www.bbc.com/news/world-56390772
https://www.worthy.com/blog/next-act/family/heritage-travel/
https://www.goabroad.com/articles/heritage-travel