SAMK is one of the best Universities of Applied Sciences in Finland. We have the best quality in tuition and have always been among the six best ones. Every year, before they finish their studies, high school students visit our university to take a look at what we have to offer. In addition to local high school students, we had international students from Italy and Germany, doing an Erasmus program for one week here, come to visit us at SAMK as well.
The student group had the usual tour of SAMK by our staff, and in addition to that, they were taught basics of marketing. They also had some background information on studying international tourism management at SAMK, in which we, degree students and some exchange students also participated in.
We mostly talked about our experiences in SAMK so far and told them about the studies and the many things we can do in SAMK besides just sitting in classrooms all the time. We have all kinds of activities to make the students feel safe and not too overwhelmed with large amounts of schoolwork, which to me has been a very pleasant surprise since coming to Finland.
The international students also had a session of brainstorming, where we divided them in groups and had them discuss about making brochures for Koivuniemen Herran Farmi, which they had visited prior. We had a SAMK professional explain to them the factors of a good brochure, explain the pros and cons, and then give them an assignment to make their own brochures in groups.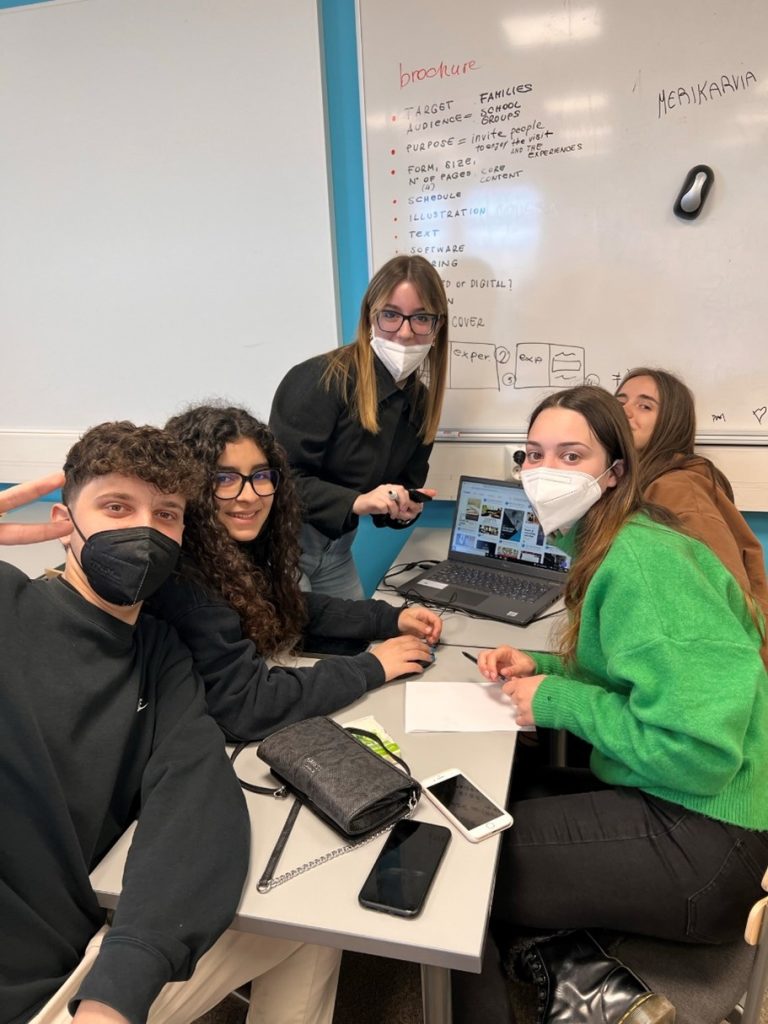 I was helping the Italian group in brainstorming, and in my opinion they did a very great job on dividing the ideas of their project and working as a team to find templates for their brochure to look good. I think they understood the idea of brainstorming, making lists and writing all the possible ideas down before actually getting into the project itself.
Brainstorming is very useful especially when working with a team and having a tight schedule, because when doing a group project, it's very important for everyone to get their point listened to and taken in consideration.
These were the ideas they came up with for their brochure, as well as a template on how many pages they wish it to be and how they could fold it if they were to do it on paper, which I found really creative and interesting: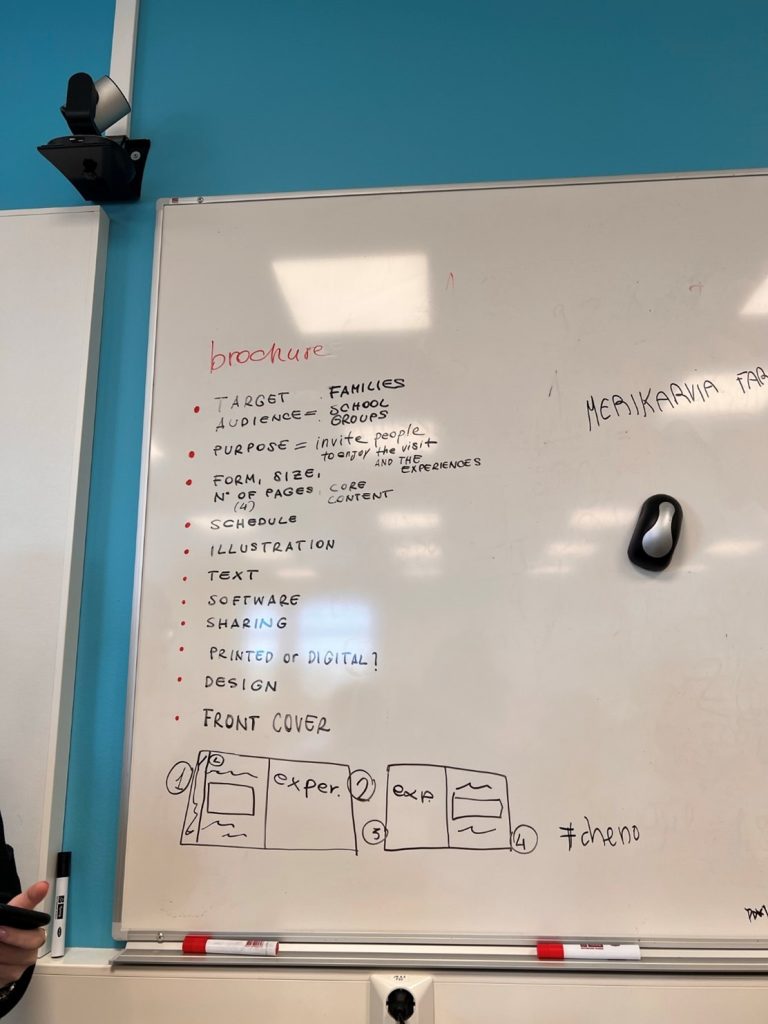 The group had lots of spontaneous ideas, which could sometimes be confusing, but everything seemed to work out for them in the end. I was very happy to help them with everything I could, and to be honest, I wasn't the only one teaching them things, but they also taught me new things about cooperating with my team in a project.  
In the visiting high school students' opinion, the help of SAMK professionals and degree students was useful, and I hope they got an idea of how it is to study at our university. I also hope that I will see them on SAMK corridors as degree students too, eventually!
Text and pictures: Alexandra Marin, first year International Tourism Management student