The OpenSAMK fair was held on Pori campus on 9.11.2021. It was an open fair for everyone interested in studying at SAMK, and especially for high school and vocational school students.
The event was a great opportunity to get familiarized with SAMK and the study programs. For the first two hours the visitors had the opportunity to listen to interviews of SAMK students from different study programs, which could probably help them in choosing their future professional interests. After the interviews, visitors went to the lobby to visit stands where SAMK students were presenting their study programs. Every stand had some small activity in which visitors could take part in.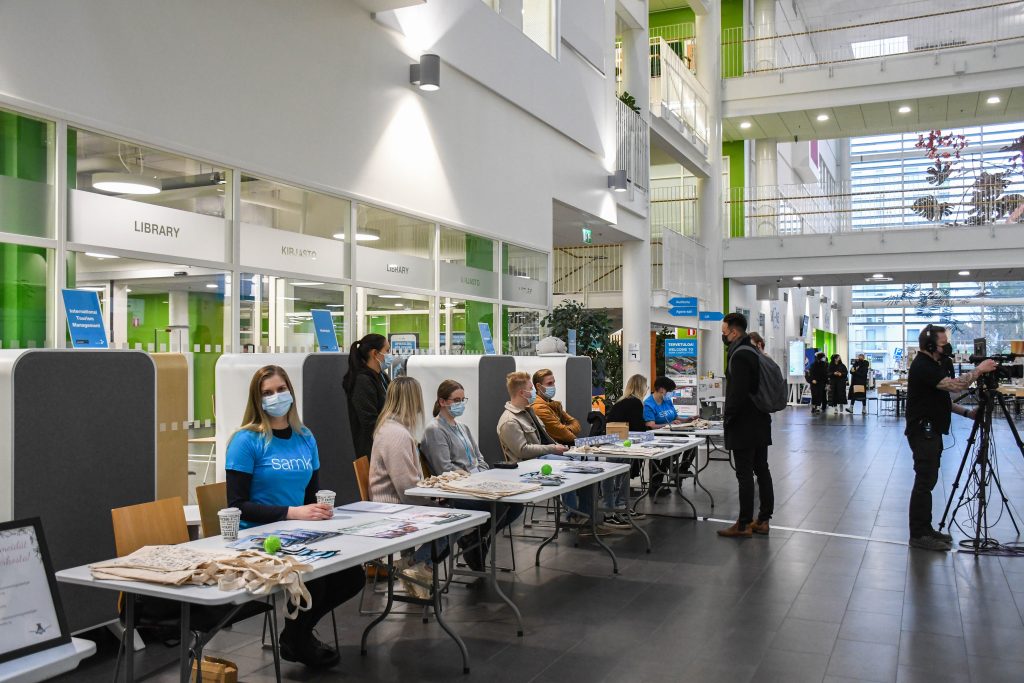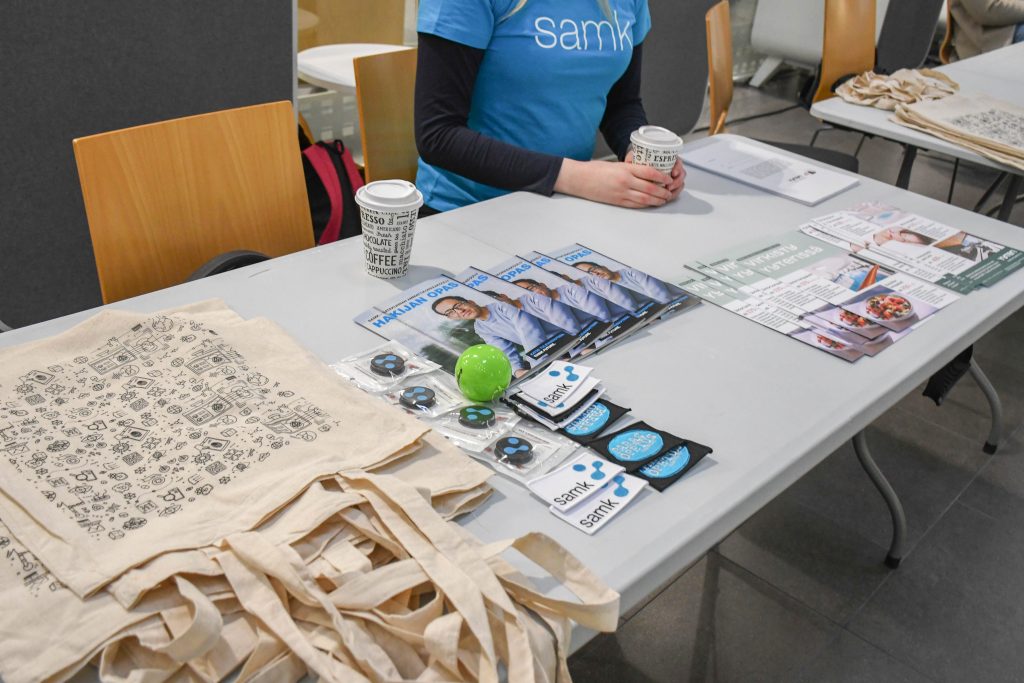 We represented our study programme, International Tourism Management. As we are third year students, for us it was interesting to present our study programme and convince visitors that everything is possible in these studies if they want it!
Surprisingly many high school students said that they want to study at a university, but they are not sure of what to study. In this case, we suggest they should first decide what they want to do for a living in the future and after that decide where to study. When choosing where to study, the most important thing is to understand where you belong and what is your passion to learn.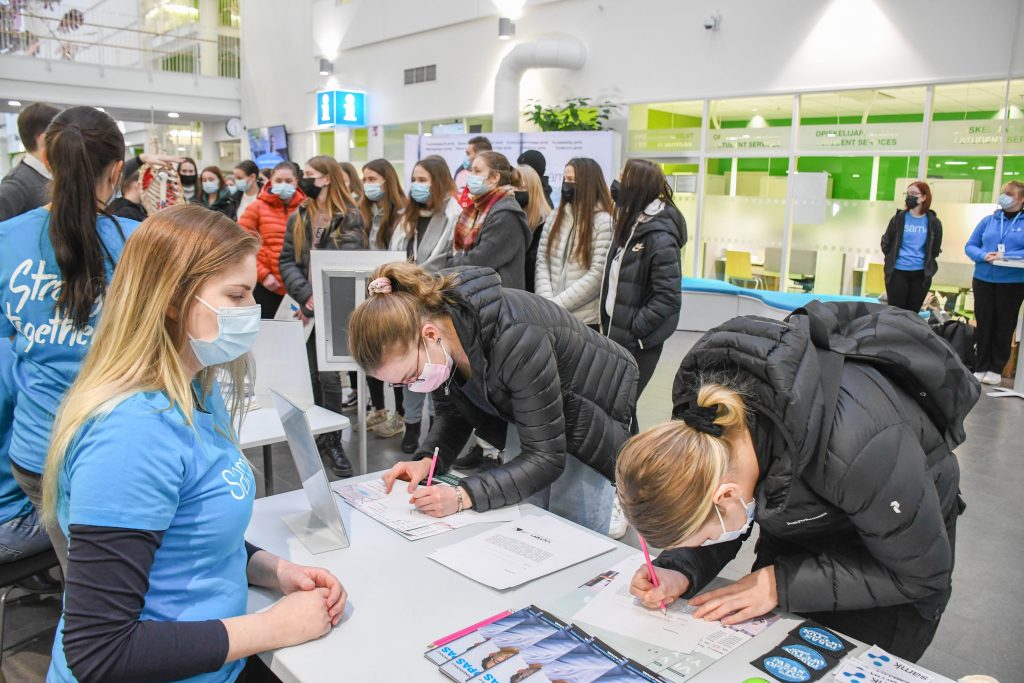 Our study programme is studied fully in English. For us, it was a bit funny that so many visitors were scared to speak English. Maybe it is a common fault here in Pori, but we think that you should never be afraid of something that you possibly don't know.
Even if you are making mistakes you will learn from them – and SAMK is a place where you will not be judged. It is important to do your best and to sometimes challenge yourself – even if it means that you need to speak English.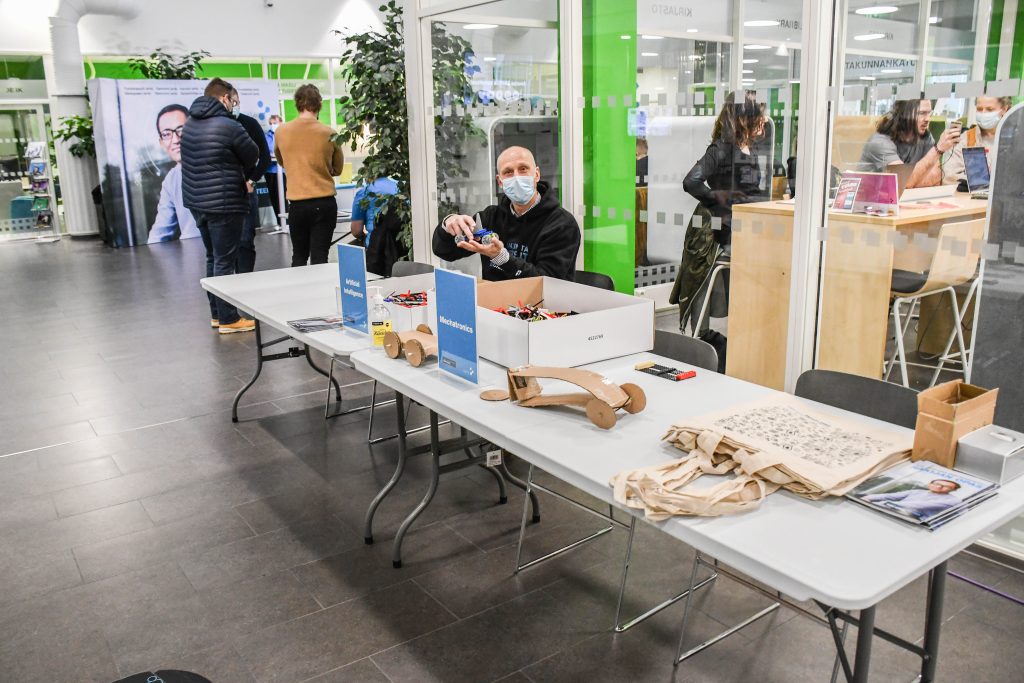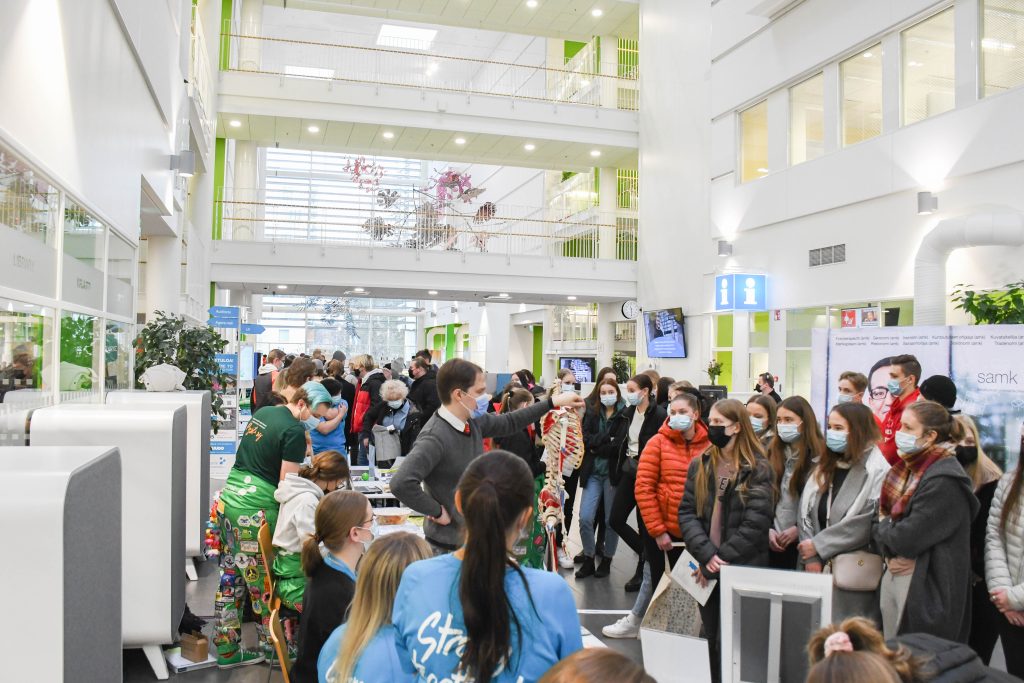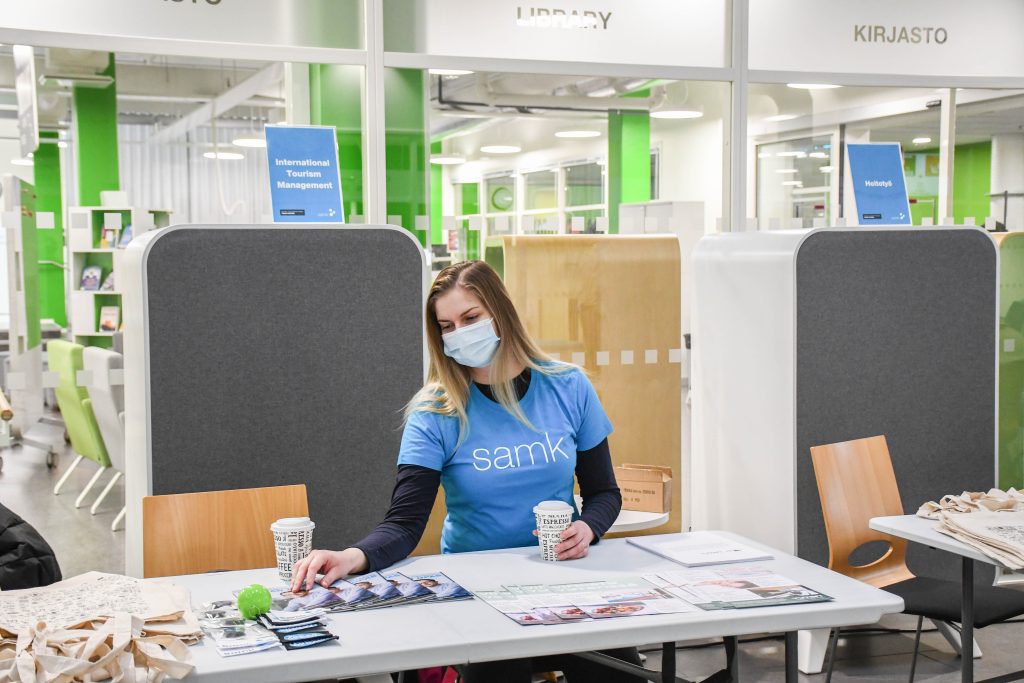 At the OpenSAMK fair you could see students in different study programs, learn different knowledge, get to know different interests and opinions on why you should choose their study programme. All the students made a great effort in presenting their study programme and had prepared entertaining activities for the visitors in order to show that it is interesting to study at SAMK.
Text: Aleksandra Dmitrijeva and Susanna Carenius, third year International Tourism Management students
Photos: Aleksandra Dmitrijeva